I'm back from San Francisco which was brilliant. As you might imagine I shot quite a bit in the 2-3 days I had spare. I haven't posted a new Pano for almost a month, to thank you for your patience I've put 50 new panos 1/2 with audio on Google Maps for you to enjoy. The place is none other than Alcatraz – The Rock.
You MUST view the Fullscreen versions to get any appreciation for this very cool place.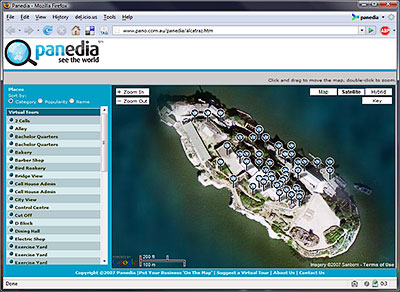 Click this image for the Virtual Tours.
INSERT_MAP